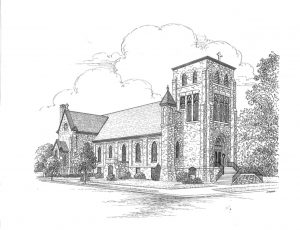 Office address: 401 S. Main Street, Newark, NY 14513
 Phone: 315-331-6753
Office Hours: Monday – Thursday
8:30 AM – 4:30 PM
Closed for the lunch hour from 12 – 1 PM
Office is closed on Fridays
Sunday Masses
8:15 AM & 10:30 AM
Wednesday Mass
Mass is held in the Chapel beginning at 6 PM followed by Adoration until 7:30.  Confessions are held from 6:40 – 7:20
Daily Masses are held on Tuesday & Thursday at 8 AM in the chapel
10 AM Monday morning masses are scheduled as follows:
1st Monday of the Month, Demay living Center
2nd Monday of the Month, Newark Manor
       3rd Monday of the Month, The Terrace at Newark
4th Monday of the Month, Wayne County Nursing Home
Please see bulliten for any changes to these mass times.  If a Holiday falls on one of these Mondays, Mass will take place on Wednesday of the same week at the same time.
Do you know that our diocese has a staff person dedicated to our efforts to protect children and vulnerable adults from abuse?  You can find out all our diocesan efforts and policies online at https://www.dor.org/safe/.