Welcome to St. Michael Church Website

February 17, 2021
Schedule for St. Michael, Newark
12 pm Noon – Service only
6 pm – Mass
Other times in our Cluster of Parishes
8:30 am – St. Michael, Lyons
8:30 am – St. Mary Magdalene, Wolcott
12 pm Noon – St. Patrick, Savannah
5:30 pm – St. John, Clyde –  Service Only
6 pm – St. Thomas, Red Creek
STATIONS OF THE CROSS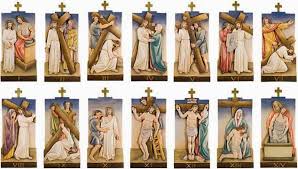 During the Lenten season, Stations of the Cross will be prayed on Friday at 6 PM
February 19, 26
March 5, 12, 19, 26

Office address: 401 S. Main Street, Newark, NY 14513
 Phone: 315-331-6753
Office Hours: Monday – Thursday
8:30 AM – 4:30 PM
Closed for the lunch hour from 12 – 1 PM
Office is closed on Fridays
Sunday Masses
8:15 AM & 10:30 AM
We do have to limit the number of people per mass
Those who attend are asked to please wear a face mask in consideration of others.  Thank you.
Wednesday Mass
Mass begins at 6 PM followed by exposition of the Blessed Sacrament from 6:45-7:45 and ending with Benediction.
Confessions are heard in youth room, in the church hall, during exposition until 7:30.
Daily Masses are held on Tuesday, Wednesday & Thursday at 8 AM in the upper church.
10 AM Monday morning masses will not be held at the Newark Senior Living facilities until further notice.
Friday's Prayer service with communion will not be held until further notice.
Do you know that our diocese has a staff person dedicated to our efforts to protect children and vulnerable adults from abuse?  You can find out all our diocesan efforts and policies online at https://www.dor.org/safe/.